We provide a variety of facilities that strongly support you for relaxing, sports, staycation, and others.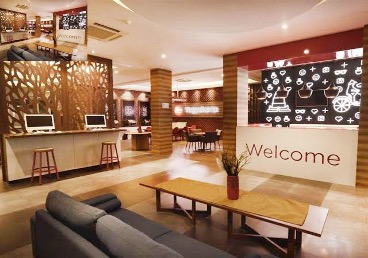 The spacious and instagramable lobby is ready to welcome you with a modern and comfortable atmosphere and various spots to complete your personal photo collection with KALYA Hotel Yogyakarta.
Canting Resto serves a variety of indonesian and foreign cuisines that can complement your stay while in Jogja.
Kalya Hotel Yogyakarta is also equipped with comfortable meeting room facilities and can adjust your needs with 3 meeting rooms that can adjust your needs.
With 3 levels of depth ranging from 10 cm to 150 cm is safe for children to adults equipped with a dressing room and a very comfortable rinse.